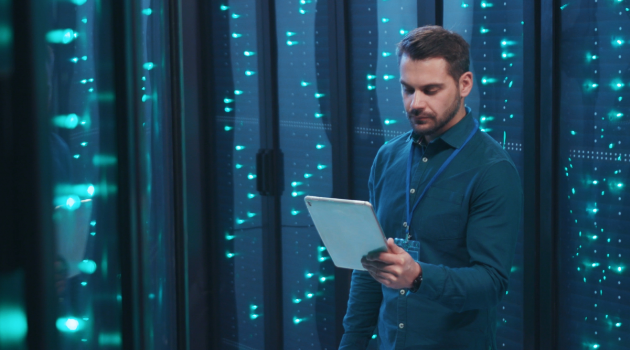 Business
Need
The client's complicated, manual auction process that supported 5,000 users and 2,50,000 transactions a day was tedious, time-consuming, error prone, and lacked transparency. Hence, the client wanted an automated bidding system with a settlement process and a system to issue certificates for the import and export of the produce.
Business
Challenge
The impact of digital transformation on the procurement departments has been huge, improving its performance and widening its scope. Electronic auctions (e-Auctions) are a major performance lever for procurement departments across the globe. e-Auction has had a transformative effect on procurement, leveling the playing field for all stakeholders (manufacturers, warehouses, auctioneers, and buyers), removing human biases from the equation, and making the process transparent, fair, and efficient. The client, a state agency of the Indian government, promotes the cultivation, processing, and trade (domestic and international) of specific Indian produce and also acts as the marketplace where all key stakeholders engage and collaborate for a transparent and fair Farm-to-Market auction process. The client's existing manual auction process managing more than 5,000 users and 2,50,000 transactions a day, had the following shortcomings:
Manual, lengthy, and time-consuming auction process
Non-transparent system and price discovery, and lack of anonymous bidding led to rampant malpractices
Delayed invoicing and settlement
To address these challenges, the client wanted an automated bidding system with an integrated settlement process and import or export certificate issuance of the produce
Business
Solution
NSEIT brought the immense force of digitalization to revolutionize the client's auction process through India's first fully automated e-Auction platform. Our end-to-end services included the application portfolio assessment, development, implementation, integration, modification, and maintenance of the software applications for the e-Auction solution and its allied services.
In the context of our application portfolio rationalization assessment, we analyzed the client's business needs and identified opportunities for optimizing their application portfolio to deliver greater value and efficiency. One of the key areas we focused on was the development of an automated bidding system with a settlement process and a system for issuing certificates for import and export of produce. Our solution aimed at enhancing the overall user experience while ensuring the system's scalability and performance. To achieve this, we carefully evaluated the existing applications and their functionality, taking into consideration their business value, technical debt, and maintenance costs. The e-Auction solution we proposed aligned with the client's objectives and ensured compatibility with their IT landscape and future plans, delivering a streamlined and efficient platform. The agile, integrated, and robust e-Auction platform has the following features:
NSEIT utilized its extensive experience and technology expertise to craft the e-Auction platform that opened more opportunities for the client's business and shifted them to greater transparency in the new digital world. It connected stakeholders from different parts of the world and enhanced the auction process's transparency, fairness, efficiency, participation, and security.
The system enables:
250,000 auction transactions daily
<10 millisecond latency
>100GB data handling daily